Important information for private customers
Unfortunately, our consultants are unable to process requests made by private customers until 30/11/2023, due to the high volume of translation orders we are currently receiving.
Thank you for understanding!
Your INTRADUCT® Team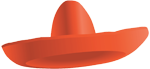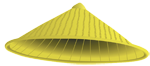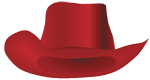 FROM EVERY LANGUAGE INTO EVERY LANGUAGE...
from a single source!
We have been successfully serving public authorities as well as the industrial and business sectors for 40 years, and are the agency to go for your translating and interpreting needs. Please visit us at our offices in Dortmund's judicial district. We will gladly listen to your requests, questions and comments.
That is what INTRADUCT®, your professional translation and interpreting agency, offers.
WHY CHOOSE INTRADUCT®?
There are numerous translating and/or interpreting agencies to choose from, so are we just one of many? Definitely not! Why are we different? Is it our 40 years of experience and our steadfastly loyal customers or our friendly and competent administrative staff? We offer all of that.
What advantages do you gain from our long experience and our genuine passion for our work? Much more than you think! The positive work environment and close interaction in our office strengthen our well-attuned team, and thus promote reliability, flexibility and punctuality. Our broad range of languages as well as internal and external staff allow us to optimally react to large projects or spontaneous changes – all from a single source. We lighten your workload! Why subject yourself to pressure and extensive research? Let us save you time and energy. Naturally, we place utmost importance on superior quality, promptness and discretion. We believe in everything we do, and take pleasure in personally visiting many of our customers all over Germany every year. A small gesture that is greatly appreciated by our customers. We hope to see you soon. We do more. We are INTRADUCT®.