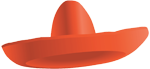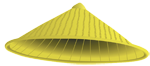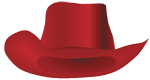 FROM EVERY LANGUAGE INTO EVERY LANGUAGE...
from a single source!
We have been successfully serving public authorities as well as the industrial and business sectors for more than 35 years, and are the agency to go for your translating and interpreting needs. Please visit us at our offices in Dortmund's judicial district. We will gladly listen to your requests, questions and comments.
That is what INTRADUCT®, your professional translation and interpreting agency, offers.
INTRADUCT® - The translation agency to go for experienced und professional translators and interpreters in Dortmund
Professional translations require more than just fluency in the source and target languages: they also require comprehensive knowledge of the cultural context. A translator must therefore be able to conduct meticulous research and must be highly intuitive, to detect the subtlest nuances. Translating is a skill which must be learned.
Interpreting requires the ability to react quickly. The goal is to convey the spoken word into the client's language rapidly and reliably so that he or she can concentrate wholly on the conversation. Since different situations call for different interpretation methods and language styles, we will gladly advise you in advance.
We are there for you.