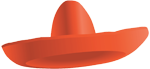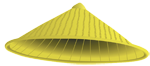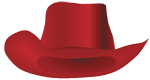 FROM EVERY LANGUAGE INTO EVERY LANGUAGE...
from a single source!
We have been successfully serving public authorities as well as the industrial and business sectors for 40 years, and are the agency to go for your translating and interpreting needs. Please visit us at our offices in Dortmund's judicial district. We will gladly listen to your requests, questions and comments.
That is what INTRADUCT®, your professional translation and interpreting agency, offers.
LANGUAGES
To help you determine what languages are spoken in the different countries of the world, we have provided a list of the official languages worldwide.
A
AFGHANISTAN
Pashto, Persian
ALBANIA
Albanian

ALGERIA




Arabic, French

ANDORRA




Catalan

ANGOLA


Portuguese

Antigua & Barbuda
English
ARGENTINA


Spanish

ARMENIA


Armenian

AUSTRALIA
English
AUSTRIA
German
AZERBAIJAN
Azerbaijani
B
BAHAMAS


English

BAHRAIN
Arabic
BANGLADESH
Bengali
BARBADOS
English
BELARUS
Russian
BELGIUM
Dutch, French, German
BELIZE
English
BENIN
French
BHUTAN
Dzongkha
BOLIVIA
Spanish

BOSNIA & HERZ.




Bosnian, Serbian, Croatian

BOTSWANA
English
BRAZIL
Portuguese
BRUNEI
Malay
BULGARIA
Bulgarian
BURKINA FASO
French
BURUNDI
French
C
CAMBODIA


Khmer

CAMEROON
French English
CANADA
English France
CAPE VERDE
Portuguese
CENTRALAFR. REPUBLIC
French
CHAD
French, Arabic
CHILE
Spanish
CHINA


Chinese (Mandarin)

COLOMBIA
Spanish
COMORES


French, Arabic

COSTA RICA
Spanish
CROATIA
Croatian
CUBA
Spanish
CYPRUS
Greek, Turkish
CZECH REPUBLIC
Czech, Slovakian
D
DENMARK
Danish
DEMO. REP. CONGO
French, Lingala, Swaheli
DOMINICA
English
DOMINICAN. REPUBLIC
Spanish
DSCHIBUTI
Arabic, French
E
EAST TIMOR
Portuguese
ECUADOR
Spanish

EGYPT




Arabic

EL SALVADOR


Spanish

EQUITORIAL GUINEA


Portuguese, French, Spanish

ERITREA
Tigrinya, Arabic
ESTONIA
Estonian
ETHIOPIA


Amharic

F
FEDERATED STATES
OF MICRONESIA
English
FIJI
English, Fijian, Fiji Hindi
FINLAND
Finnish, Swedish
FRANCE
French
G
GABUN
French
GAMBIA
English
GEORGIA
Georgian
GERMANY
German
GHANA
English
GREAT BRITAIN
English
GREECE
Greek
GRENADA
English
GUATEMALA
Spanish
GUINEA
French
GUINEA – BISSAU
Portuguese
GUYANA
English
H
HAITI
French
HONDURAS


Spanish

HONG KONG
Chinese (Cantonese)
HUNGARY
Hungarian
I
ICELAND


Icelandic

INDIA
Hindi, Urdu, Punjabi, English
INDONESIA
Indonesian
IRAN
Persian (Farsi)
IRAQ
Arabic, Kurdish
IRELAND
Irish, English
ISRAEL
Hebrew, Arabic
ITALY
Italian
IVORY COAST
French
J
JAMAICA
English
JAPAN
Japanese
K
KAZAKHSTAN
Russian
KENYA
Swaheli, English
KIRGISISTAN
Russian, Kyrgyz
KIRIBATI
English
KOSOVO
Albanian, Serbian
KUWAIT
Arabic
L
LAOS
Laotian
LATVIA
Latvian
LEBANON
Arabic
LESOTHO
English
LIBERIA
English
LIBYA
Arabic
LIECHTENSTEIN
German
LITHUANIA
Lithuanian
LUXEMBOURG
Luxembourgish, German, French
M
MADAGASCAR
Malagasy, French
MALAWI
English
MALAYSIA
Malay (Bahasa Malaysia)
MALDIVES
Maldivian/Dhivehi
MALI
French
MALTA
English
MARSHALL ISLANDS
English
MAURITANIA
Arabic, French
MAURITIUS
English
MACEDONIA
Macedonian, Albanian
MEXICO
Spanish
MOLDOVA
Romanian
MONACO
French
MONGOLIA
Mongolian
MONTENEGRO
Montenegrin
MOROCCO
Arabic, Berber
MOZAMBIQUE
Portuguese
MYANMAR
Burmese
N
NAMIBIA
Englisch
NAURU
English
NEPAL
Nepali
NETHERLANDS
Dutch
NEW ZEALAND
English
NICARAGUA
Spanish
NIGER
French
NIGERIA
English
NORTH KOREA
Korean
NORWAY
Norwegian
O
OMAN
Arabic
P
PAKISTAN
Hindu Hindi, Punjabi, English
PALAU
English
PANAMA
Spanish
PAPUA NEW GUINEA
English, Hiri Motu, Tok Pisin
PARAGUAY
Spanish
PERU
Spanish
PHILIPPINES
Filipino, English
POLAND
Polish
PORTUGAL
Portuguese
Q
QATAR
Arabic
R
REPUBLIC OF CONGO
Lingala, Kituba, French
ROMANIA
Romanian
RUANDA
English, French, Kinyarwanda
RUSSIA
Russian
S
SALOMONES
English

SAMBIA
English

SAMOA
English
SAN MARINO
Italian
SAO TOME & PRINCIPE
Portuguese
SAUDI ARABIA
Arabic
SENEGAL
French
SERBIA
Serbian
SEYCHELLES
English, France
SIERRA LEONE
English, Mende, Krio, Pidgin
SINGAPORE
Malay, Chinese, Tamil, English

SLOVAKIA
Slovak

SLOVENIA
Slovenian
SOMALIA
Somali, Arabic
SOUTH AFRICA
English
SOUTH KOREA
Korean
SPAIN
Spanish
SRI LANKA
Tamil, Sinhala
ST. KITTS & NEVIS
English
ST. LUCIA
English
ST. VINCENT & GENAD.
English
SUDAN
Arabic, English
SURINAM
Dutch
SWAZILAND
English
SWEDEN
Swedish
SWITZERLAND
German, French, Italian
SYRIA
Arabic
T
TADJIKISTAN
Tajik
TAIWAN
High Chinese, Taiwanese
TANZANIA
Swahili
THAILAND
Thai
TOGO
French
TONGA
English
TRINIDAD & TOBAGO
English
TUNISIA
Arabic, French
TURKEY
Turkish
TURKMENISTAN
Turkmen, Russian
TUVALU
English
U
UGANDA
English
UKRAINE
Ukrainian
URUGUAY
Spanish
USA
Englisch
UZBEKISTAN
Uzbek
V
VANUATU
English, French, Bislama
VATICAN CITY
Italian
VENEZUELA
Spanish
VER. ARAB. EMIRATES
Arabic
VIETNAM
Vietnamese
Y
YEMEN
Arabic
Z
ZIMBABWE
English
Merken
Merken